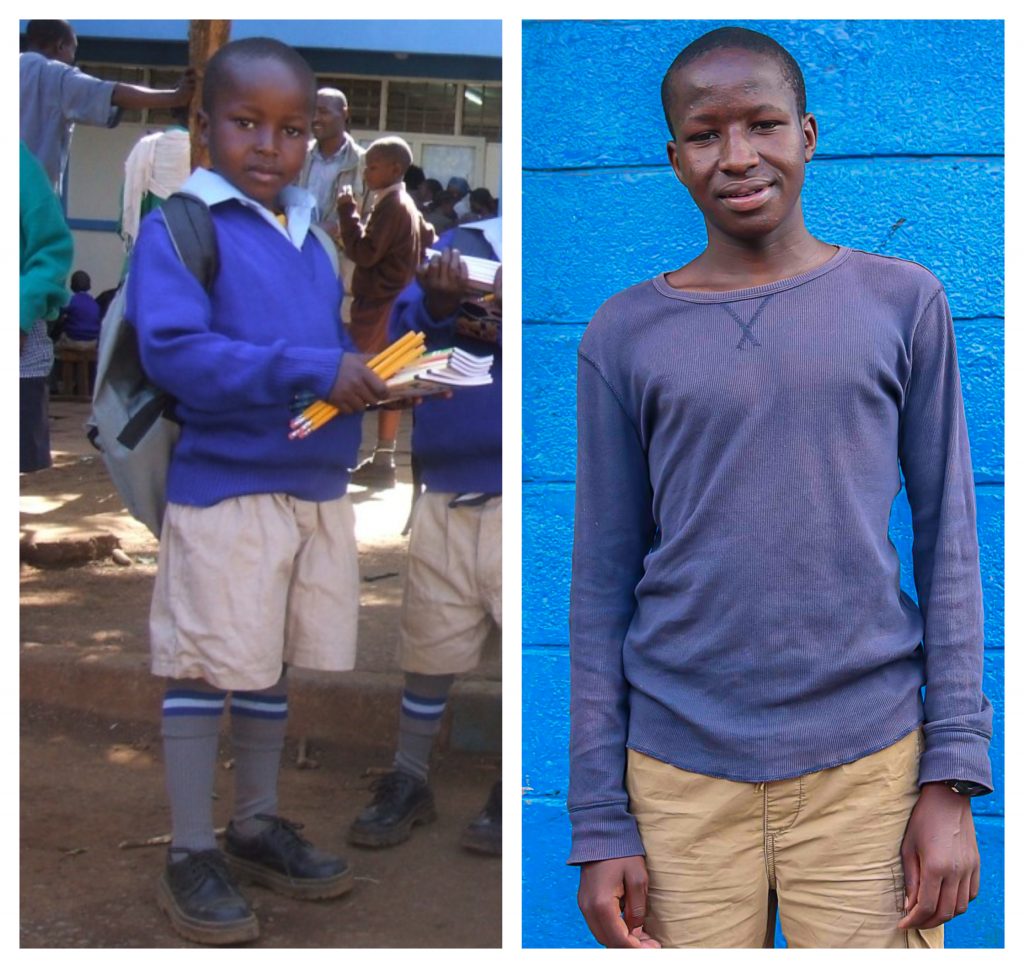 [pictured: Norman on his first day of first grade and Norman now]
#GivingTuesday is just three weeks from today! We will be spending every Tuesday leading up to the big day celebrating #ThankfulTuesday and dedicating our posts to appreciating groups and individuals who make our work possible.
Today, our focus is on our Sponsorship Program. This program matches a sponsor, who makes monthly or annual donations, with a student in Kibera in support of that student's education. Currently, our focus is on secondary and post-secondary education because quality schools at this level can be unaffordable for many Kibera families.
Norman has been a part of the Sponsorship Program since he joined Class 1 (first grade) almost eleven years ago in January 2009. Norman has always been an excellent and dedicated student and earned himself a spot at a national level high school, where he is now consistently one of the top students in his class and grade.
When we asked Norman why he was thankful for the Sponsorship Program, he said:
"The Uweza Sponsorship Program has made a very big impact on my life, in fact I think it's the greatest. It has made it possible for me to attend a high school where I get to interact with students from well-to-do families and this keeps motivating me to work very hard to have a better future. For most people in Kibera, going to primary school is a very common thing but post-primary education is uncertain to many. I think this has made my life quite different from some of my peers who are just living life for the sake of living, not with any clear ambitions.
In addition to academics, the program has been organizing workshops and seminars to inculcate various life skills in us. Through the knowledge I have acquired, I have a different angle of viewing things that I interact with daily. In conclusion, I am thankful for Uweza because it has helped me to lead a different life."
Thank you to all of our sponsors for supporting education for bright and deserving students in Kibera!
To learn more about this program, becoming a sponsor, or making a donation in support of education, visit: https://uwezakenya.org/sponsorship-program/