Soccer is very popular among youth in Kibera. Our largest and most well-known program in Kibera, the soccer academy makes it possible to reach vulnerable children and youth in ways that might not have otherwise been possible. We use soccer as a vehicle to promote life skills and the importance of education. Coaches act as mentors and learn each child's personality and background, enabling Uweza to connect them to other resources.
120 children and young adults participate in our award-winning, age-specific teams for both boys/men and girls/women.
Several former soccer players are now in college/university and current careers/ occupations of former soccer players include artist, comedian, teacher, referee, coach, rugby player, electrician, professional soccer player and business owner.
More than just soccer: why Uweza Soccer Academy is important
Current or former soccer players currently employed by Uweza
Children and youth participating in our soccer program
Players attending high school for free through soccer scholarships offered by their schools
Challenging gender norms through sports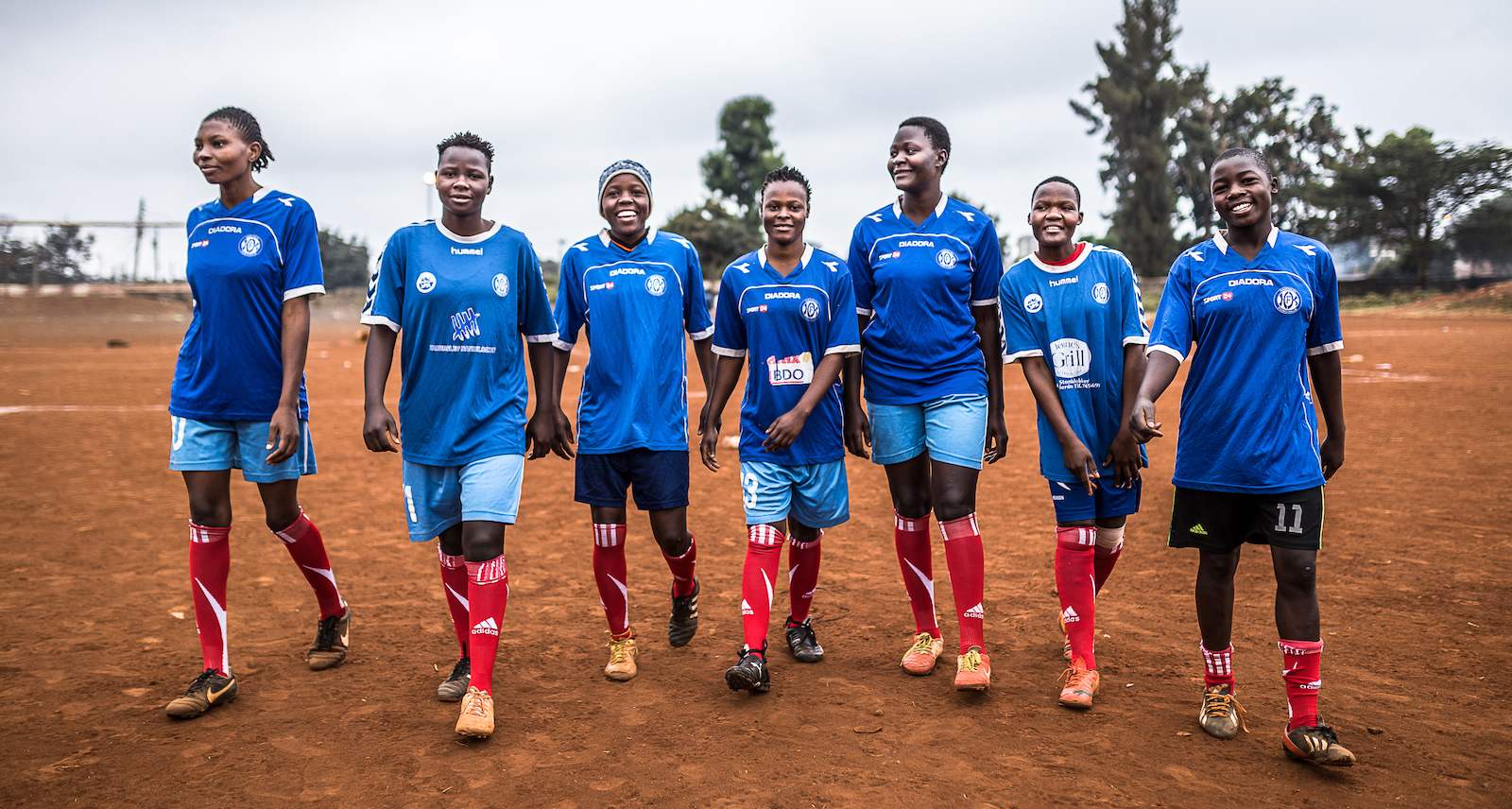 Uweza Soccer Academy is pioneering girls' participation in sports in Kibera. Women's soccer still suffers from lack of interest and investment, and we continue to push for more resources, funding and attention for women's sports. Girls' participation in sports not only builds their own self-esteem and confidence, it also challenges societal and cultural gender norms and contributes to achieving gender equality. Our Women's team, Uweza Women FC, is currently first place in the FKF Nairobi West Women's Regional League and receives the same training and resources as the men's team. We also have girls' teams from ages 8 to 16.
In 2019, 8 Uweza Women FC players launched our 'Female Fundis' initiative and joined vocational training courses in plumbing and electrical repair.
We hope to show all of the players and the entire community that girls and women are equally capable of participating in and excelling at sports and anything that they set their mind to.