While poets express themselves with words, visual artists do so with painting or drawing. Painting creates an opportunity to convey ideas, express emotion, use senses, explore color, explore process and outcomes, and create aesthetically pleasing works and experiences.
Every year, the world celebrates Creativity & Innovation Day on the 21st of April. We could not let this day pass without unleashing our creativity. Courtesy of our art gallery, we celebrated this day by organizing our first Paint & Sip event which was attended by art lovers and enthusiasts. This was not your ordinary event, but one to also raise funds for Uweza's program's in Kibera. The evening was characterized with lots of enjoyment and networking. Even more, our guests were hosted in the relaxed ambience of KOFISI's co-working space which created a comfortable, classy and soothing feeling; giving the guests a beautiful and memorable experience.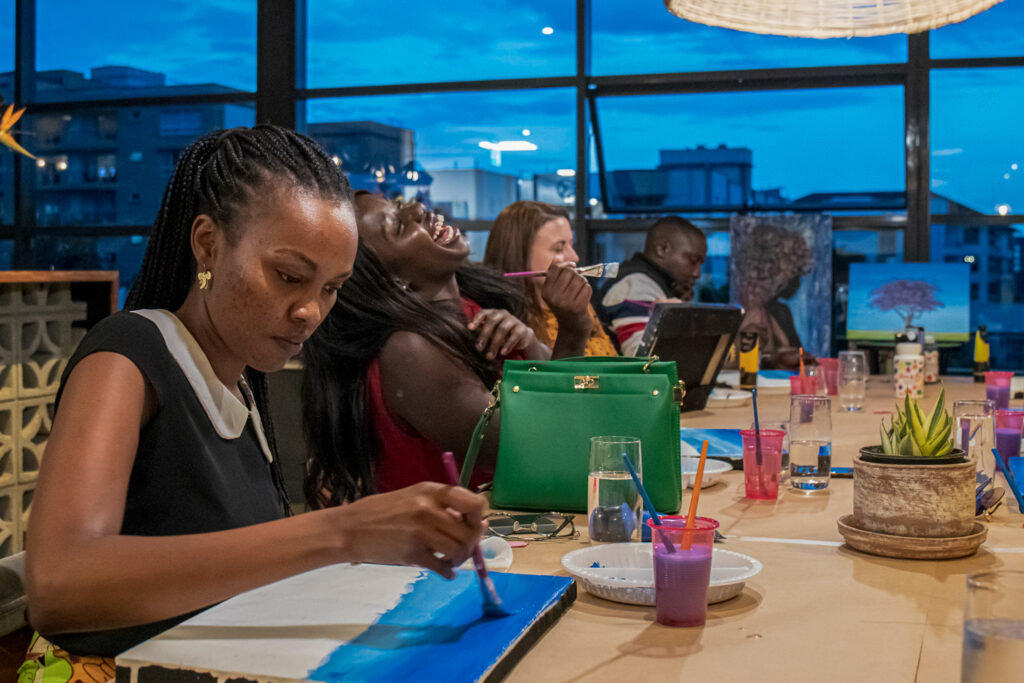 Wesley Osoro, one of the senior artists at Uweza Art Gallery gave the guests a step-by-step guide of creating a Jacaranda Tree masterpiece. For at least two hours, guests were engrossed in this fun activity, stroking their brushes to give tone, colour, texture and shape to the paintings. This experience was not only fun but one filled with therapeutic effects. The guests took home their own masterpieces, great memories and contributed to a noble cause.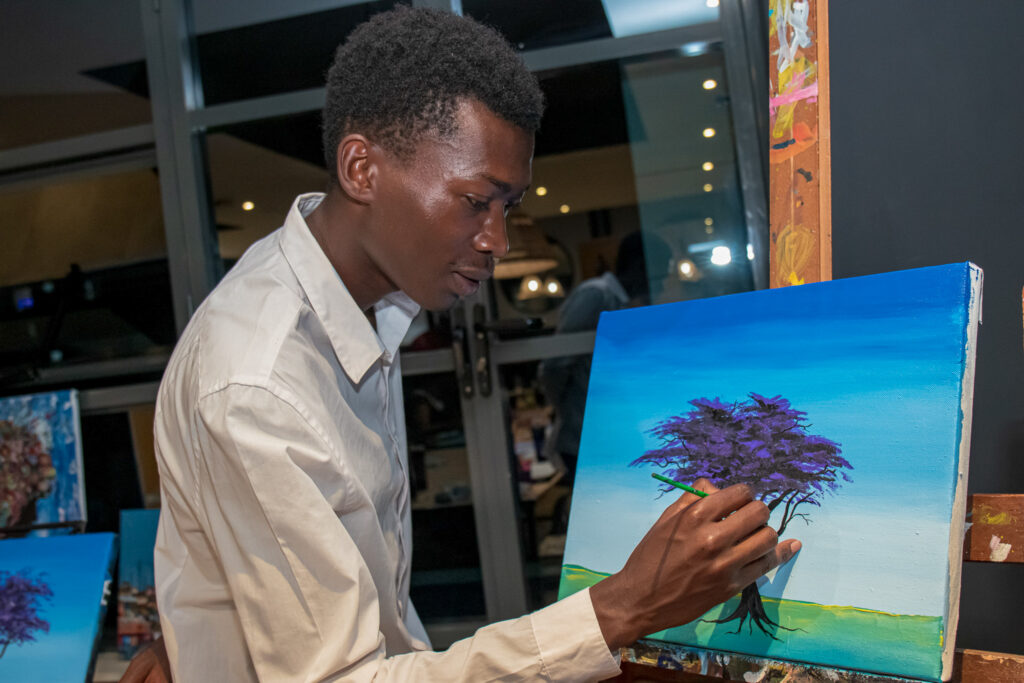 Raffle winners took away gift prizes courtesy of Grain Industries Limited (Ajab Flour). Grain Industries also generously donated aprons for several Uweza Art Gallery artists. As the Kenya art scene seems to gain momentum, through this and other related events, we are committed to position Uweza Art Gallery among other reputable art spaces in the city and across the globe. Further, Uweza artists will also receive the much needed exposure and be able to compete, learn and share with other seasoned artists.
We are grateful to everyone who attended the event and made it a success. We look forward to more interactive events in the future so stay tuned!