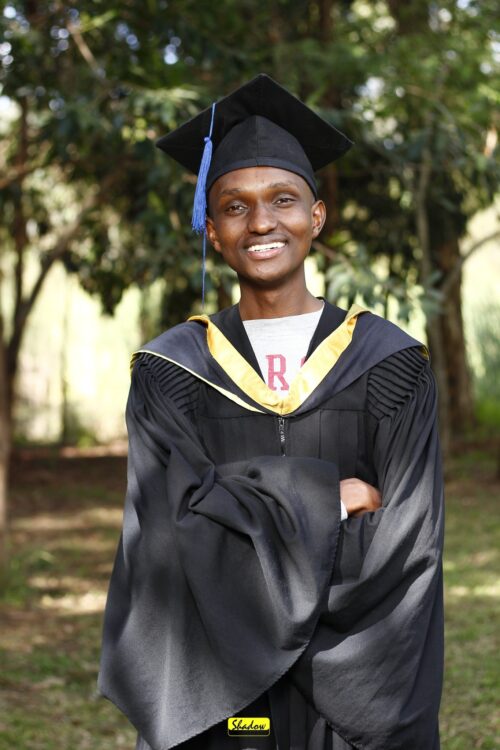 Reason 3: We make seemingly impossible goals possible and show young people that they are extraordinary.
"I had no idea when I started preschool that one day I'd be wearing such clothes and graduating from such a prominent institution. I assumed it was for extraordinary people. But in this case, I fit the mold because I'm a Mathematics and Computer Science graduate. Uweza has really nurtured my talent. It's through this talent, art, that I had roof over my head, something to eat, and also ensure my school fees are well catered for."
– Douglas, Uweza artist and recent university graduate
Next month, Uweza will mark 15 years of serving the Kibera community. Between now and December 31, we are sharing 15 reasons that we hope you will help us reach our end-year goal of raising $50,000 in order to continue our vital programs and services for young people in Kibera.