In 2017, Uweza artists Syimon and Kevin started a t-shirt printing company. Combining savings from the sales of their paintings at the gallery and jobs they held, they purchased their first printing machine and started to spread the word among friends. They ran their new business out of their house in the 42 area of Kibera. Soon after, they decided to put their artistic skills to use and expanded their product line to include hand painted t-shirts, shoes, and bottles.
In September 2020, they wanted to further expand and opened their first physical shop in the Olympic area of Kibera. This was a bold move during a global pandemic where businesses across Kenya are struggling with losses and closures. But they knew they needed a space to be able to meet and interact with their customers more easily and to market their work to a wider audience.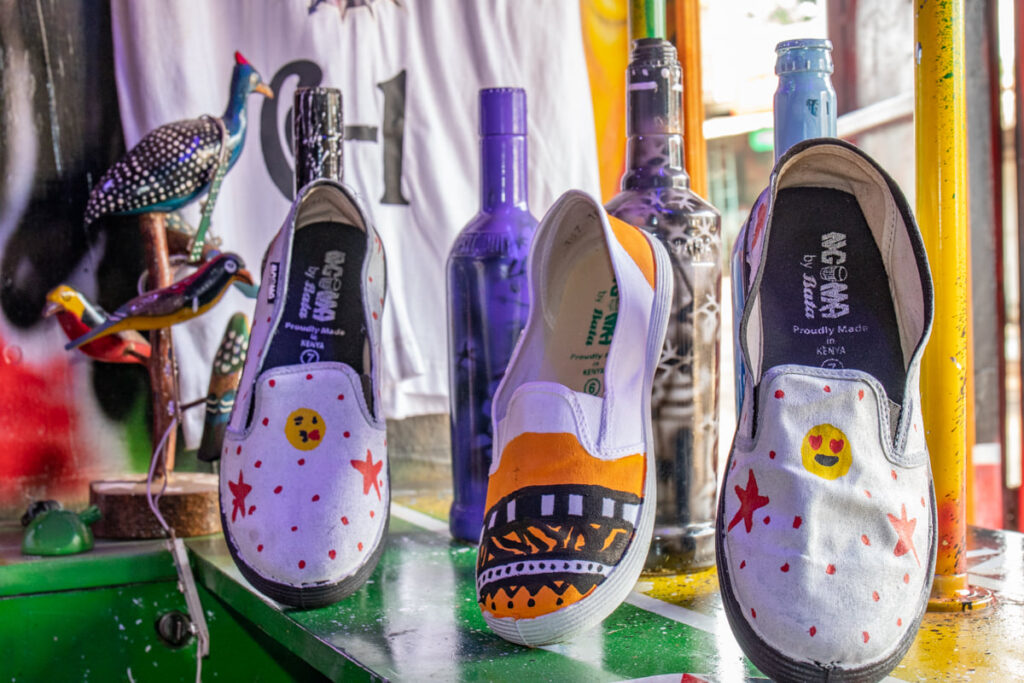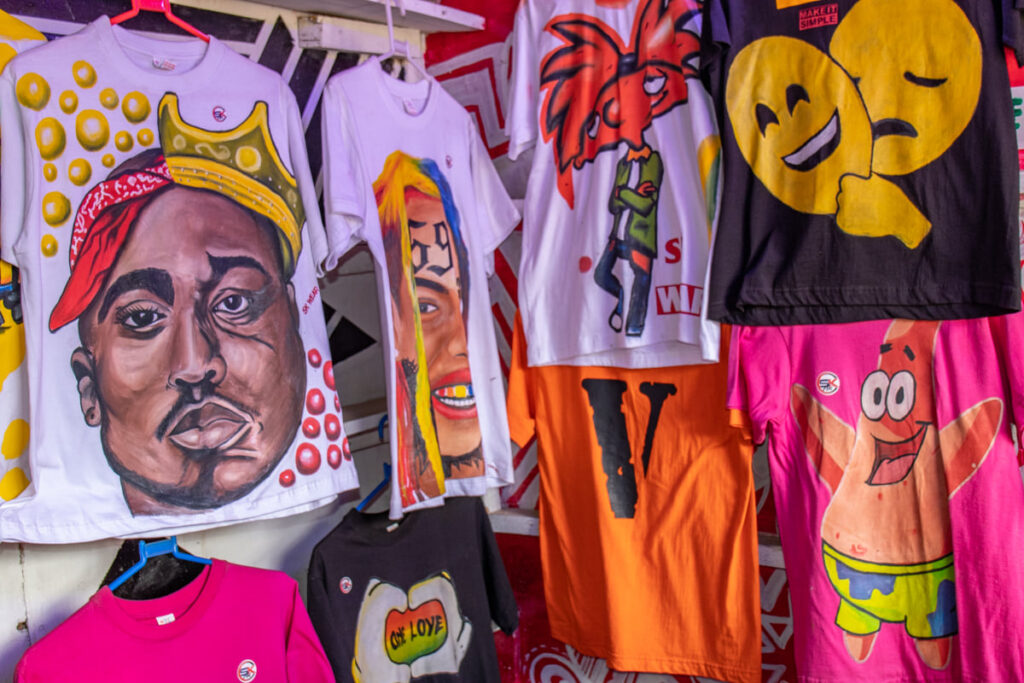 Fortunately, their risk has paid off. Today, the business is thriving and they have been able to offer employment to two more Uweza artists. Their best-selling products are their hand painted t-shirts which they can customize to any design. They continue to sell painted shoes, printed t-shirts, and painted bottles and also design and paint motorbikes. You can order products with your own design and also purchase ready-made products. Their journey serves as a reminder of the importance of investing in the creativity and talents of youth and is an inspiration to other young entrepreneurs in Kibera and beyond.
Visit
SK ARTS 254
at their shop just near the Olympic stage in Kibera to promote their creative and unique work. Get in touch with Kevin or Syimon at 0794926638/0724531571.