By: Atieno Muyuyi
Photo credit: Mufadhal Musa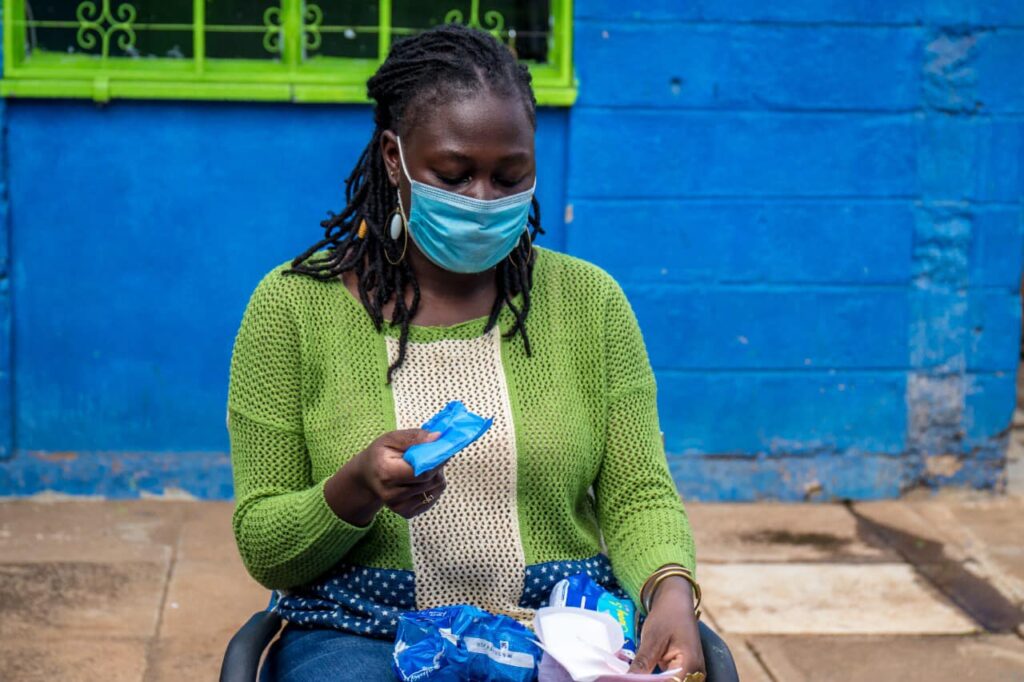 Having periods is still unaffordable in Kenya…we still have a big number of teenage girls and even married women who can't access sanitary towels or afford to buy one! We still have areas that use traditional methods when it comes to menstruation! We still have villages/cultures that's see a girl child as a burden because they are menstruating!
Personally when I started my menses, sanitary towels were a luxury. This is something I keep on mentioning to my girls at Uweza Foundation. I am happy that they get to have access to them each month and this goes a long way in boosting their confidence. We consider even those with heavy flows, an extra pad for them makes them happy!
Uweza Foundation provides a pack of sanitary pads to 120 girls and women participating in our programs each month. We also provide education on about puberty, menstruation, and personal hygiene. If you wish to make a donation to continue ensuring that Uweza girls and women can access pads, make a one-time or monthly donation at https://www.uwezakenya.org/donate or via MPESA Paybill 247247 Business Number 890840.
A happy girl a happy life!
#MentorshipJourney #SayNoToPeriodPoverty #DignityToEveryGirl