According to the World Bank statistics, at least 500 million women and girls globally lack adequate facilities for menstrual hygiene management (MHM). 
Every year on May 28, the work marks Menstrual Hygiene Day to help break the silence and build awareness about the fundamental role that good menstrual hygiene management plays in enabling women and girls to reach their full potential. Over the years, Uweza has supported the girls and women participating in our programs to manage menstrual hygiene by providing a regular monthly supply of sanitary towels. 
Uweza's Golden Girls, Bright Futures, and girls soccer program participants gathered at our Community Centre in Kibera to mark the day in style. Donned in red ribbons on their wrists to symbolize menstruation as a normal process, the participants shared their period stories; experiences, challenges, and how they manage their menstruation related effects like abdominal pain and mood changes.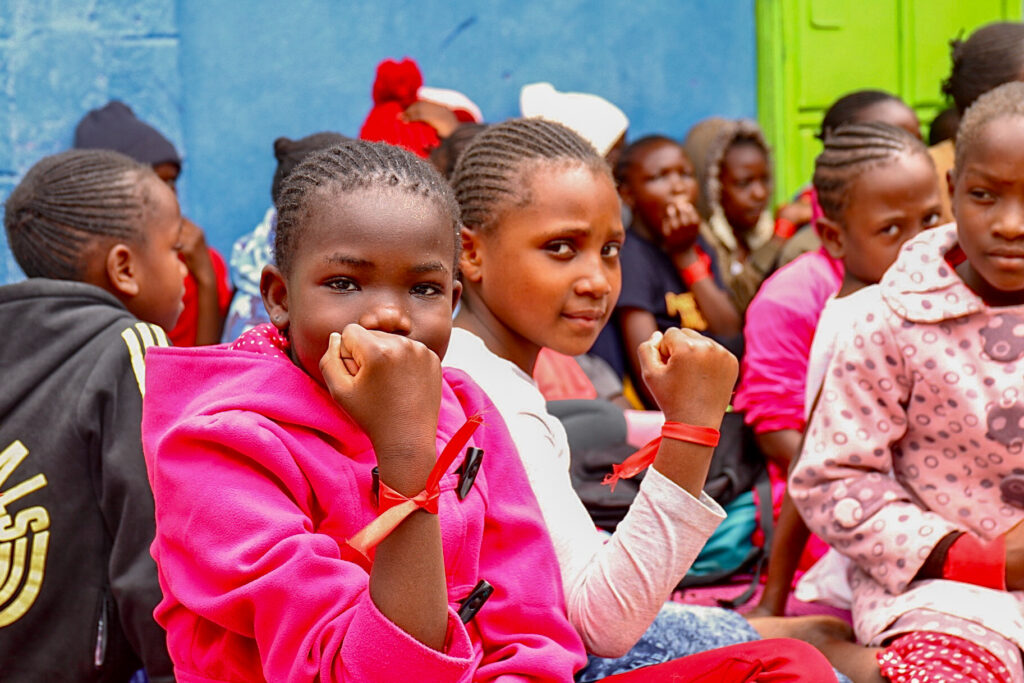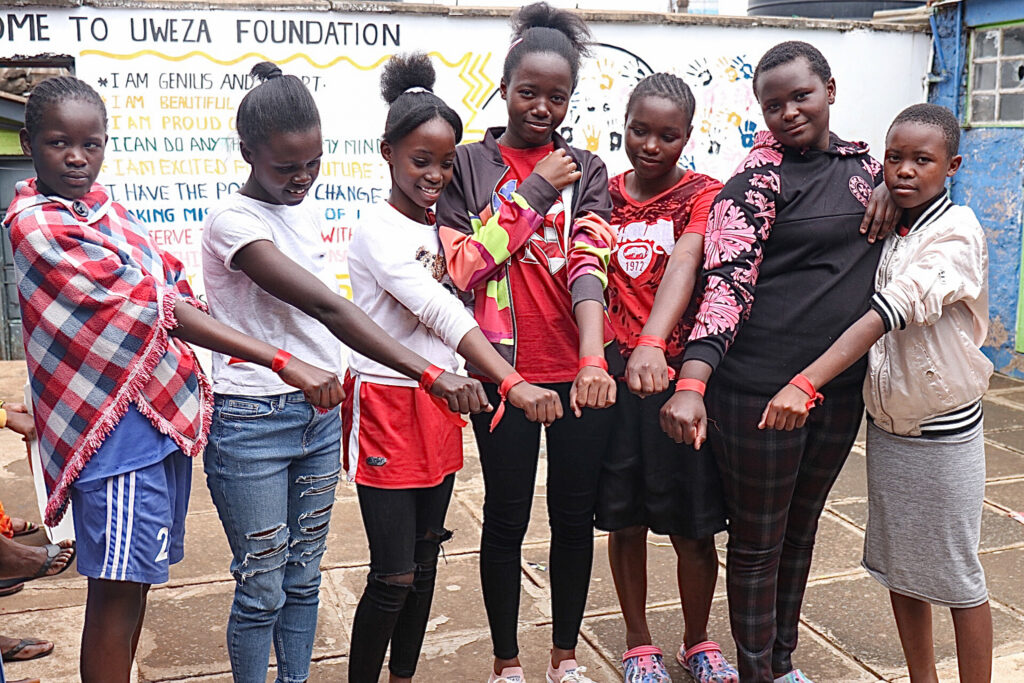 In line with the Menstrual Hygiene Day theme for 2022, "Making menstruation a normal fact of life by 2030", the participants engaged in group activities to bust social norms and beliefs surrounding menstruation. Some cultures consider menstruation impure and as a result, women and girls are excluded from participating in everyday activities, such as education, employment, and cultural and religious practices. One of the exercises that we engaged in was sticking labels containing some of these beliefs on bottles. Using a ball, the girls and women knocked down these bottles to indicate that they were busting these beliefs. The bottles rolling on the ground symbolized the breaking of the negative norms surrounding menstruation.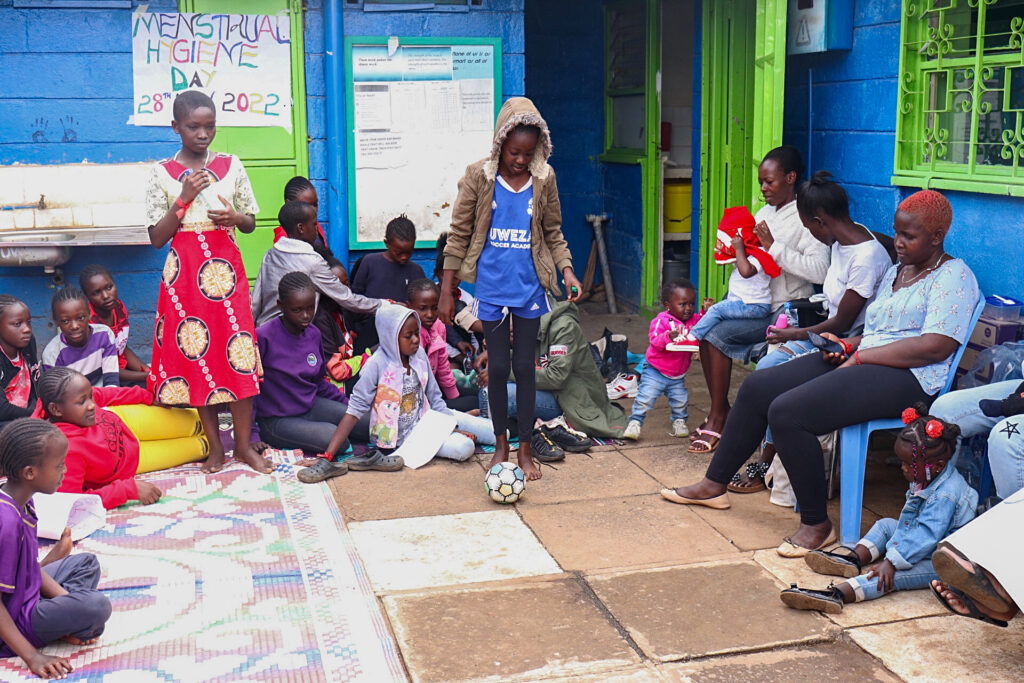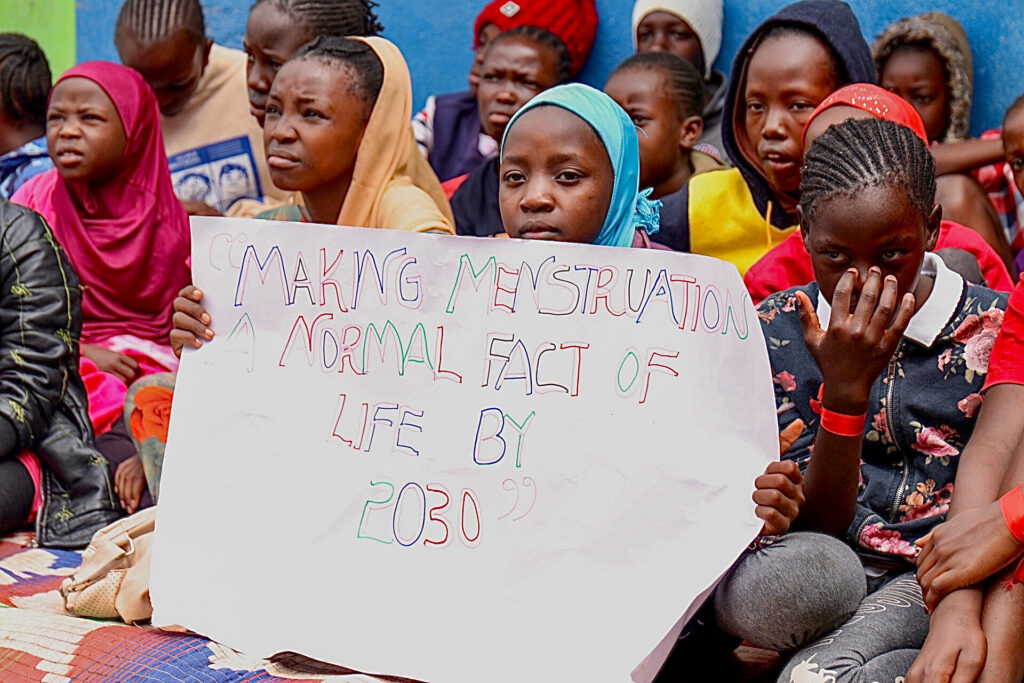 The highlight of the day was the distribution of free sanitary pads donated by Naivas Supermarket and Girl Aid Foundation. Through this partnership, we hope to continue providing pads to all the women and adolescent girls at Uweza to safeguard their dignity and bodily integrity.