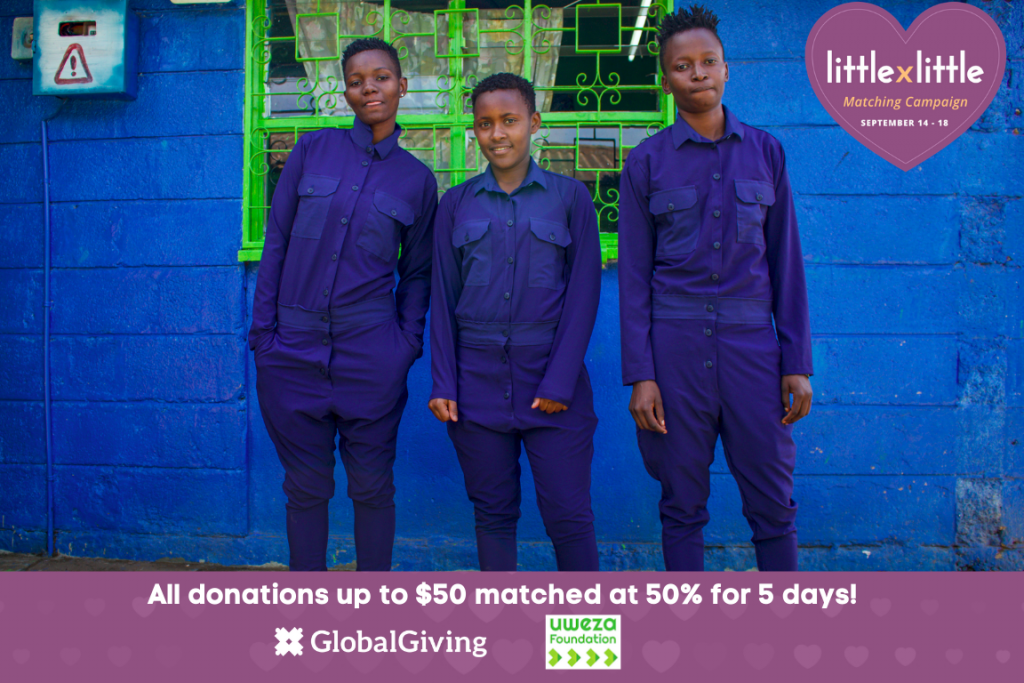 Over the next five days, you can multiply the impact of your donation by supporting us through the Little by Little Campaign on GlobalGiving. All donations up to $50 will be matched at 50%!! This means that a $50 donation made during the week will earn us $25 in matching funds, a $30 donation will earn $15 in matching funds and so on.
This campaign is aimed at reminding all of us that small actions, when combined with other small actions, can add up to a big impact.
All funds raised by Uweza during this campaign will be put toward continued COVID-19 relief efforts, such as small business grants, for our program participants, toward the gradual re-opening of some of our projects and programs, and toward school fees for our high school, university, and vocational training students.
[Donate here:
https://www.globalgiving.org/projects/self-sufficient-youth-in-kibera/
]
We recently surveyed 40 youth participating in our programs about how the COVID-19 pandemic has affected their life.
Here are some of their responses:
"I used to rely entirely on my art sales for my upkeep…but now I've been forced to go an extra mile and I've started engaging myself in mjengo (construction), something I thought I'll never do in life."
"I lost my job and used up all my savings trying to start up something that could help me cope with the situation then the idea failed. The job was my source of money that I used to get to Uweza gallery and back home but since then i have not made it back to the gallery due to lack of finances. So technically, Covid-19 has left me helpless and hopeless."
"It has changed both negatively and positively. Negative; life became hard, the business became worse, I couldn't even afford to give the kids 3 meals per day, I couldn't pay my rent on time, and many others that I can't mention here. Positive; Uweza gave me support like food relief program, money to reduce my rent arrears and buy some essential things my family and I may need and also I could sometimes wash Uweza office and get paid."
"Business has gone down, [finding a] source of income is hell, the little I get is only for food you can't save or eat three meal a day."
"Life has been tough. If not for Uweza Foundation, I could have not make it but thanks a lot for your support during this pandemic period."