Today is #GivingTuesday, a global generosity movement unleashing the power of people and organizations to transform their communities and the world. For the second year in a row, we collaborated with Kibera-based organizations to hold #GivingTuesdayKibra and dedicated the day toward sharing and collecting stories of the way that Kibera residents support, uplift, and help each other in their everyday lives. These seemingly small and sometimes large acts of generosity often go unnoticed and uncelebrated and we wanted to change that.
With the help of our photography class graduates, we collected stories from Kibera residents that depict ways that they have been helped by someone else in the community and how that act of giving also inspired them to pay it forward and help someone else. We also held an event in Kibera today where we shared six stories of giving with the community and collected 41 more stories.
It was a great day and we are wrapping it all up by launching a new campaign to raise $5,000 from at least 40 donors and empower 70 youth from Kibera to become self-sufficient in partnership with GlobalGiving. We hope the acts of generosity that we have shared from within Kibera today inspire you to support our work with the youth of Kibera.  Donation amounts start from $10 and every donation helps. You can visit our fundraiser and learn more here: https://www.globalgiving.org/projects/self-sufficient-youth-in-kibera/.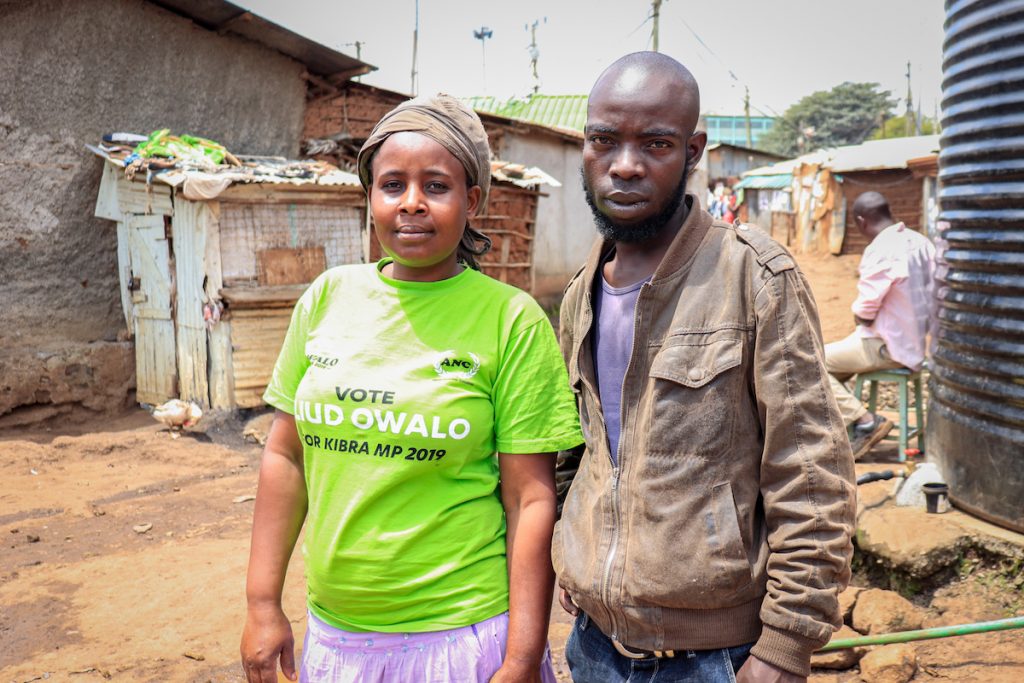 "My name is Harun and I am a 31 year-old resident of Kibera. My mom died when I was four years old and I had to start a new life in my grandma's house. In 2002, my grandma passed on and two years later, I had to drop out of school because I couldn't pay school fees. To survive, I was forced to steal because life became very hard and there was no one to provide for me. The majority of my friends were often caught stealing and killed by the mob. Mueni rescued me from a mob of over 300 people who wanted to kill me after I was caught stealing. I decided to reform and now hustle for my family like other men. Mueni's help toward me and her advice played a big role in me deciding to reform. Now, I also am trying to guide other peers who are into crime to change and lead better lives."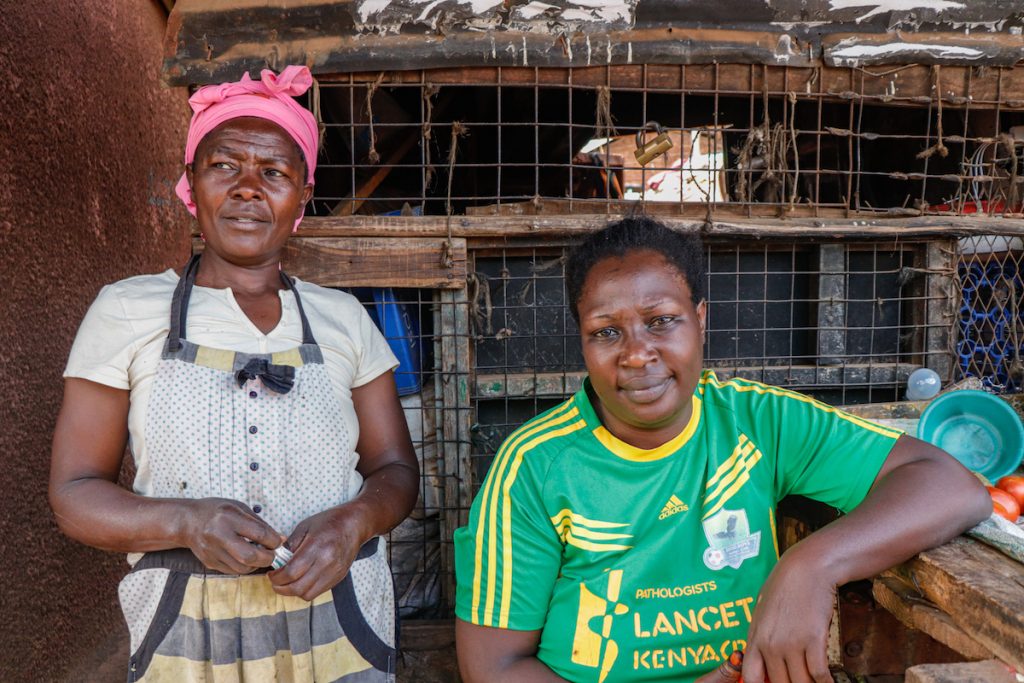 "My name is Flora, also known as Mama Guka. I am a resident of Makongeni, Kibera. I am well known in the area where I live due to my regular duty as the mama mboga (vegetable vendor). When I think about my business, I will always remember Zena because she played a big role in changing my life. Zena offered me a small piece of land to build and start my business free of charge. I have never seen any landlady offer someone a land for free like she has for me. On top of that, when Zena comes to my kiosk, she still pays for everything despite giving me this land. I have been able to educate all my children through my work as a mama mboga. The fact that I don't pay rent contributed so much in my family's well being and my children's education too. Last year, I was able to clear my neighbor's hospital bill of 18,000/= after she gave birth to a baby girl and got stuck at the hospital due to the bill."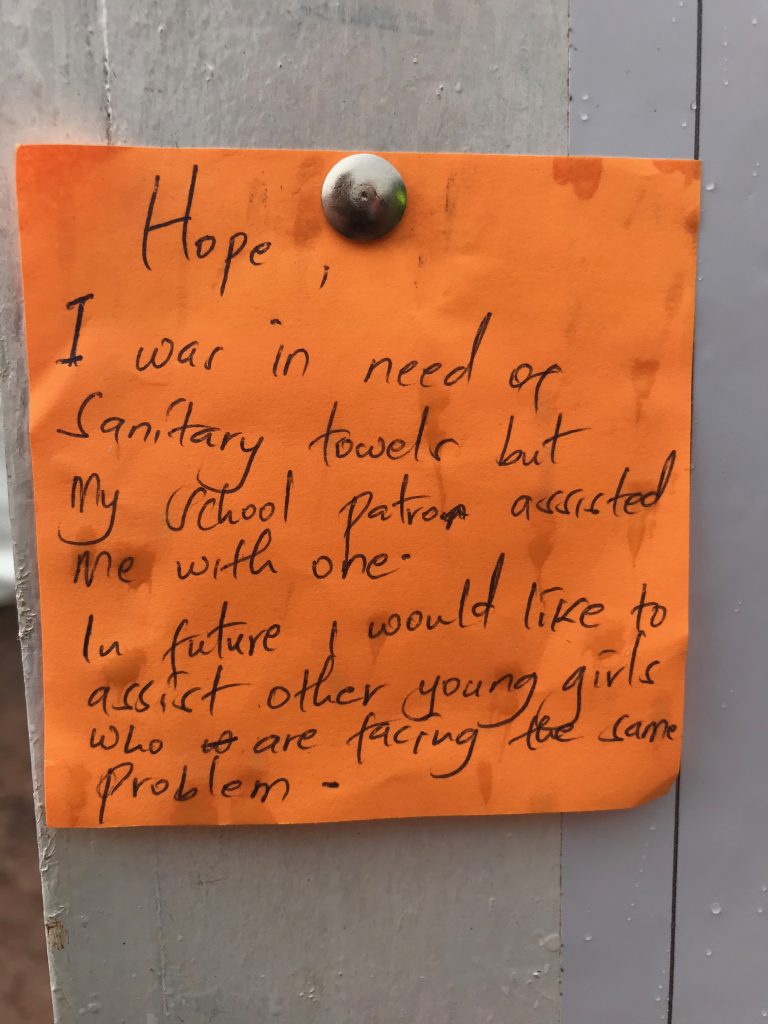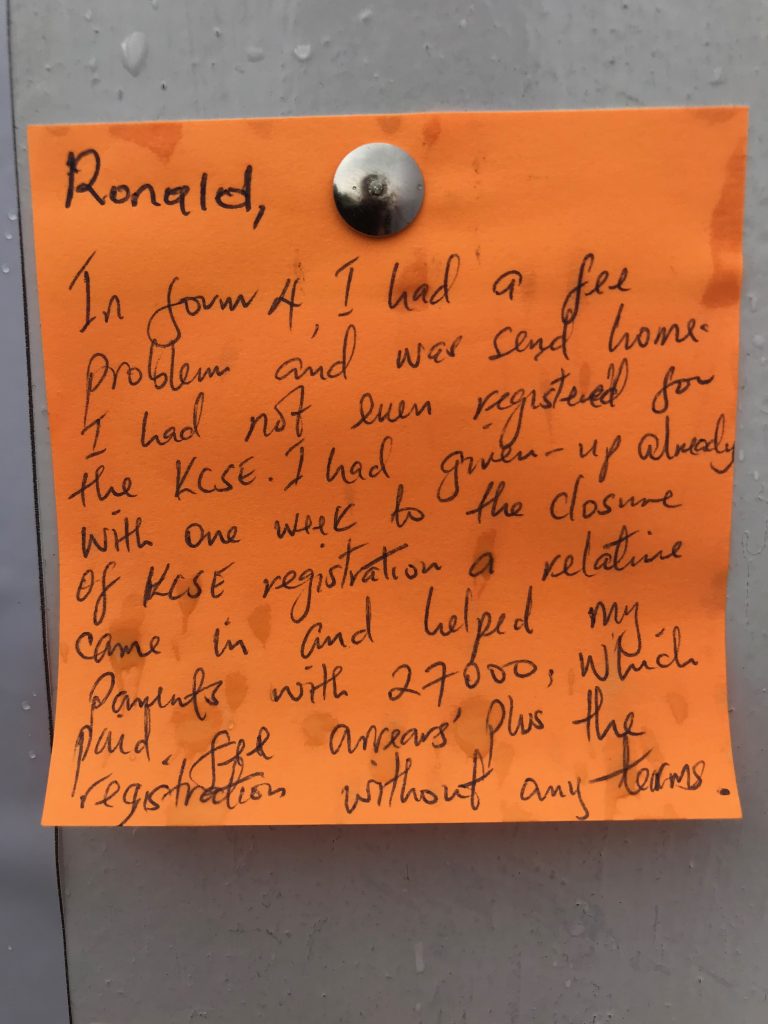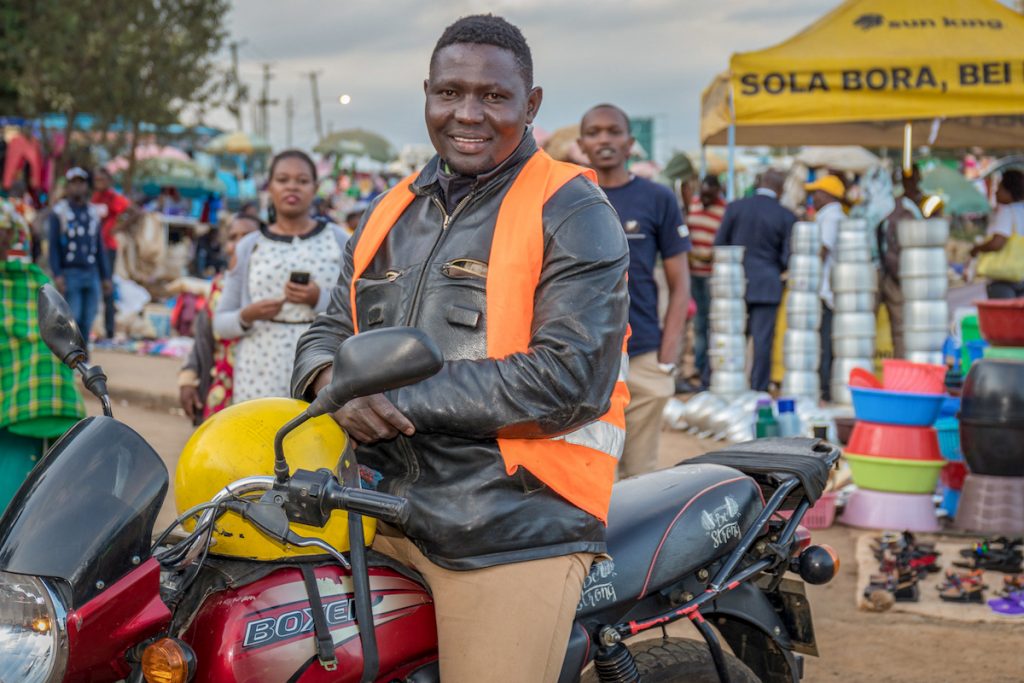 "My name is Ismael and  I am a bodaboda operator. I learned how to ride in 2014 and started working, though it was dangerous because I did not have the proper training or documentation. I operated for some months that way until  I was employed as an errand runner by Anne who was kind enough to assist me to complete driving school and acquire a driving licence. After working with her for a year, I was able to raise some money and bought my own secondhand motorcycle. I then ventured into carrying passengers (bodaboda). Later, I came up with the idea of uniting all the bodaboda operators and small business owners by forming a sacco. So far through the sacco, we've been able to liase and bargain for a subsidized training fee in driving schools and insurance cover, giving more youths the opportunity to have the knowledge of traffic rules and regulations. We've also been able to offer soft loans for small entrepreneurs whenever they are at their low points thus keeping them and their businesses on the move."