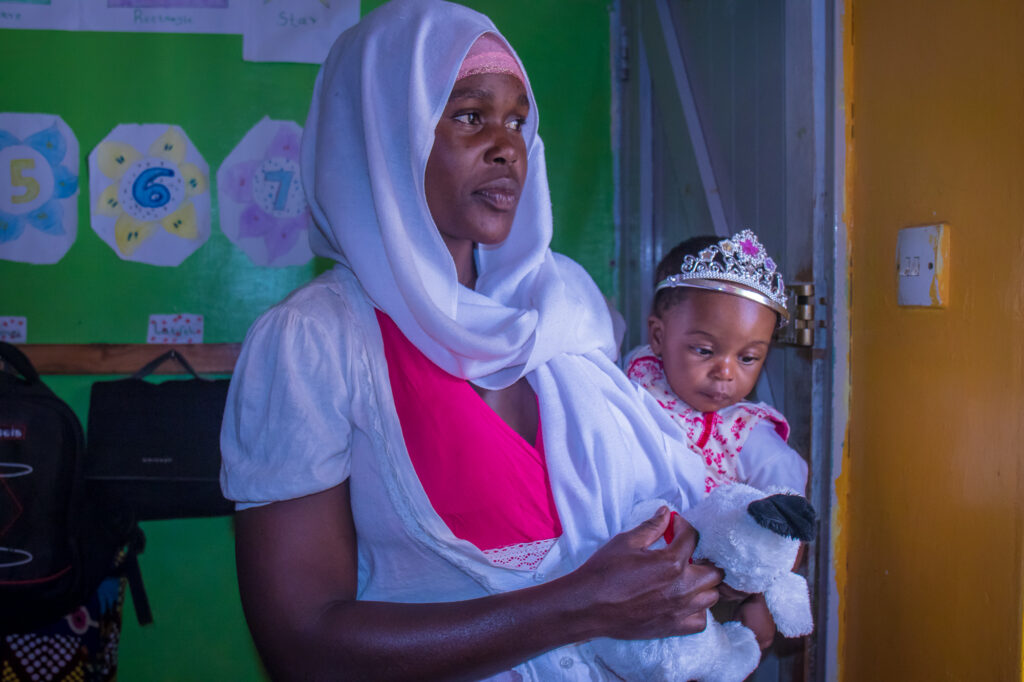 "Being a young mother, married, and going back to high school has been a struggle, especially now that national exams are around the corner. I almost lost hope. In addition to providing a scholarship, Uweza covers the costs of daycare for my daughter. I don't have to worry about her while in class because I know she is taken care of.
My dream job is to open my own pharmacy. I would love to do medicine/nursing after my Form 4 exams so that I can excel in my life, stand strong for myself as a woman, and be independent."
– Zura, mother, high school student, Bright Futures member, and future pharmacist

——
As we approach International Women's Day on March 8th, we are recognizing the women of Uweza who are thriving and at the same time, breaking biases. Our work with women in Kibera is undoing what traditions, culture, and systems have dictated. Women have been denied the opportunity to thrive like their male counterparts and this is wrong.
By donating as little as $5 USD or 500 KSH before March 8th, you will help us Right More Wrongs that are limiting women in Kibera from reaching their full potential.
Please show your support and help us #BreakTheBias by donating today: 
https://uwezakenya.org/right-this-wrong/
MPESA Paybill Business Number 247247 Account Number 890840
Photo credits: Atieno Muyuyi