Sustainable Development Goal 8 envisions a world with full and productive employment and decent jobs for all. Even though there are a lot of interventions by government, private and non-governmental sectors, the unemployment gap is yet to be closed.  Youth in rural and urban informal settlements are especially vulnerable when it comes to unemployment.  While ownership of small businesses is common in informal settlements like Kibera, most youth lack basic business skills as well as the starting capital to jumpstart their business ideas. 
According to feedback gathered from our program participants, accessing funding remains a major setback which limits them and other youth to pursue their business ventures. Government funding is not sufficient to meet the demand while financial institutions require collateral to be able to lend. This leaves the young people frustrated with no options.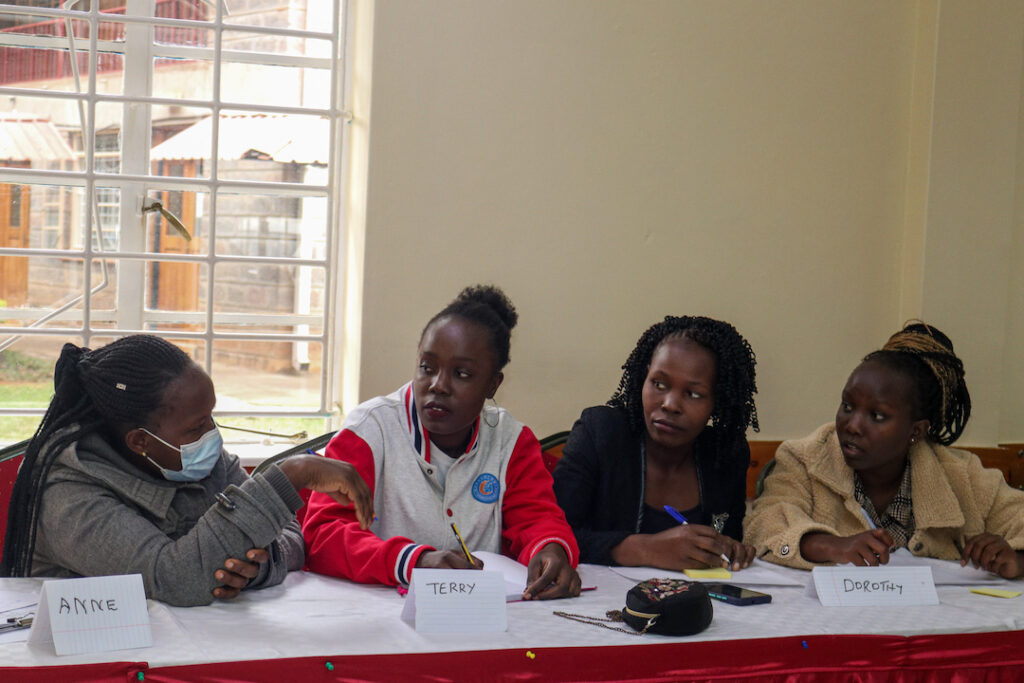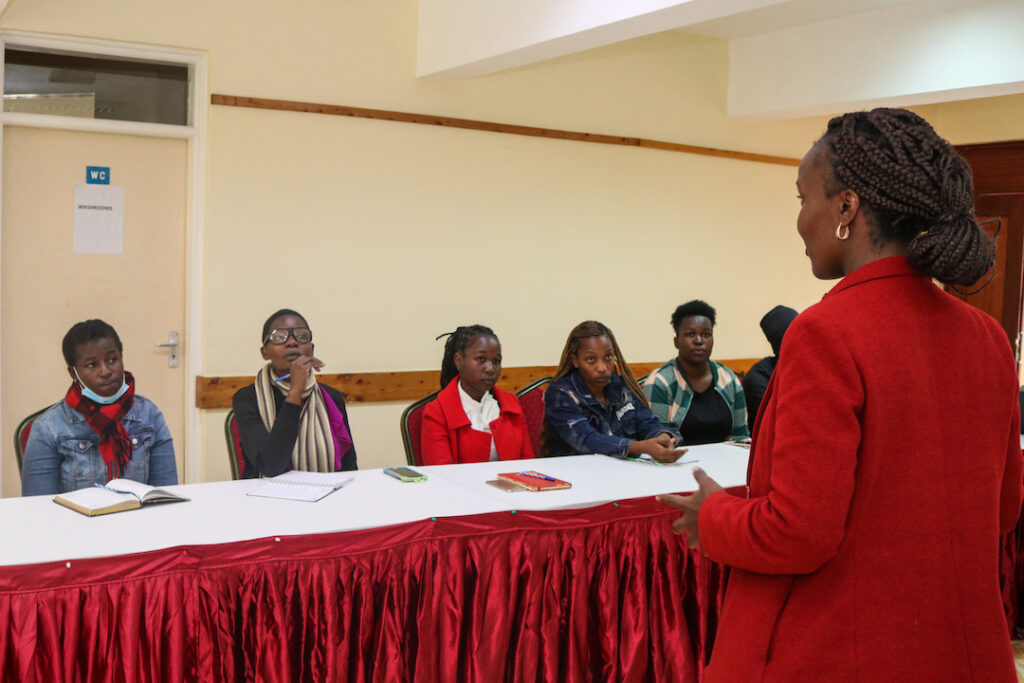 With support from a grant from the Junior League of Evanston-North Shore, we have been able to launch a 'Business Accelerator' through our Bright Futures program. We will be advancing business grants to 10 young women from Kibrera to start or boost their businesses. This will be preceded by a series of activities like business training and business pitching before awarding the grants.
This month, 15 young women attended the first of three business training sessions aimed at providing potential grantees with knowledge on how to run profitable and sustainable businesses. It also served as an opportunity to learn new business trends and how to remain relevant with the ever-changing needs of customers. The session was led by invited panelists, all young women representing business sectors that participants have expressed interest in. At the end of the training, each of the 15 participants participated in mock pitch presentation of their different business ideas and received feedback from the panelists.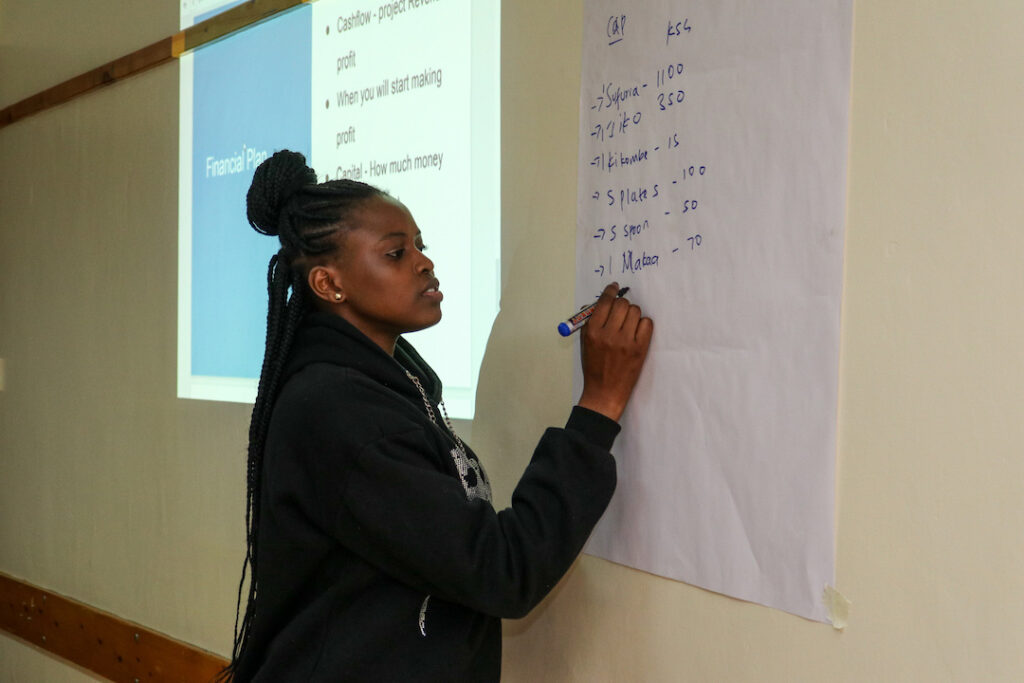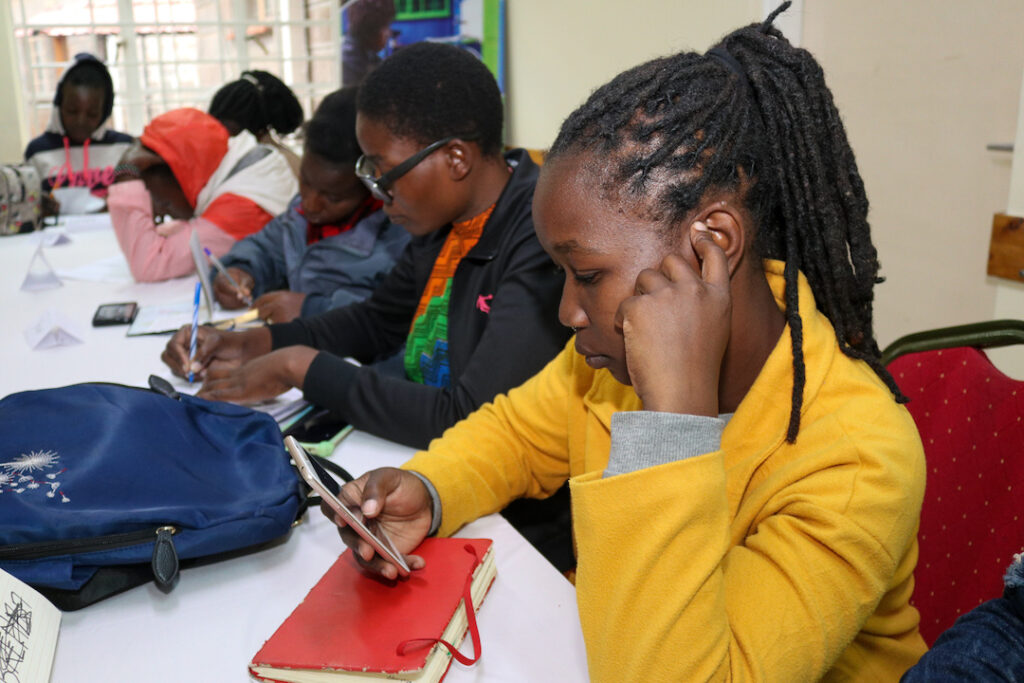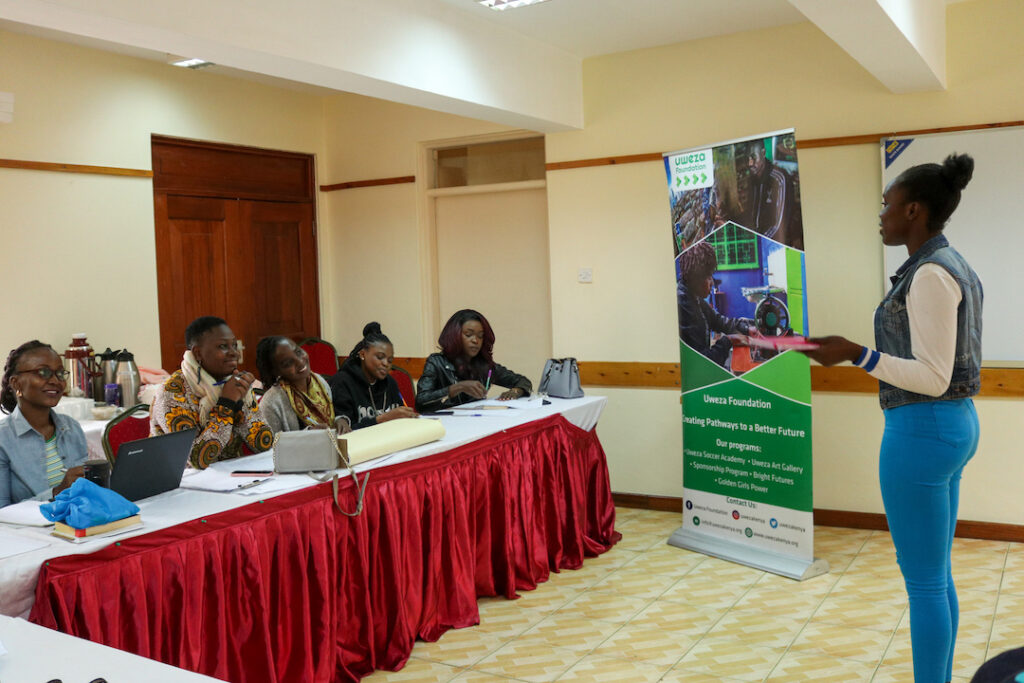 In the coming weeks, participants will be utilizing knowledge gained and feedback received from this first training session to refine their business ideas and apply for a grant. The 10 successful businesses will receive continued mentorship, and training from seasoned entrepreneurs for a period of six months as a way of ensuring that the businesses take off and key lessons learned are being taken into account. We have encouraged all the participants to think outside the box and are excited to see what they will come up with.