Despite years of programming and attention on girls' and women's empowerment, the status of women in Kenya is not encouraging.
39% of women ages 15-49 who have ever been married report sexual or physical violence within their marriage.
Less than half of currently married and employed women who earn cash are able to make independent decisions about how to spend their earnings.
42% of women and 36% of men agree that there is at least one reason that would justify a husband hitting or beating his wife.
Of the 1,862 persons elected in Kenya's recent elections in 2017, only 172 of all elected positions (9%) were won by women – far below the one-third requirement set forth in Kenya's constitution.
Gender norms about a women's role in the family, home, and society are persistent and slow to change over time. Only one-third of formal jobs in Kenya are held by women.
"To be a woman [in Kenya] is to constantly fight for our positions and for people to take you seriously, respect you and see you as a person, not just a second class citizen." – Ashar Jaffar, age 28
Here are some of the women of Kibera who are leading the fight for recognition and equality.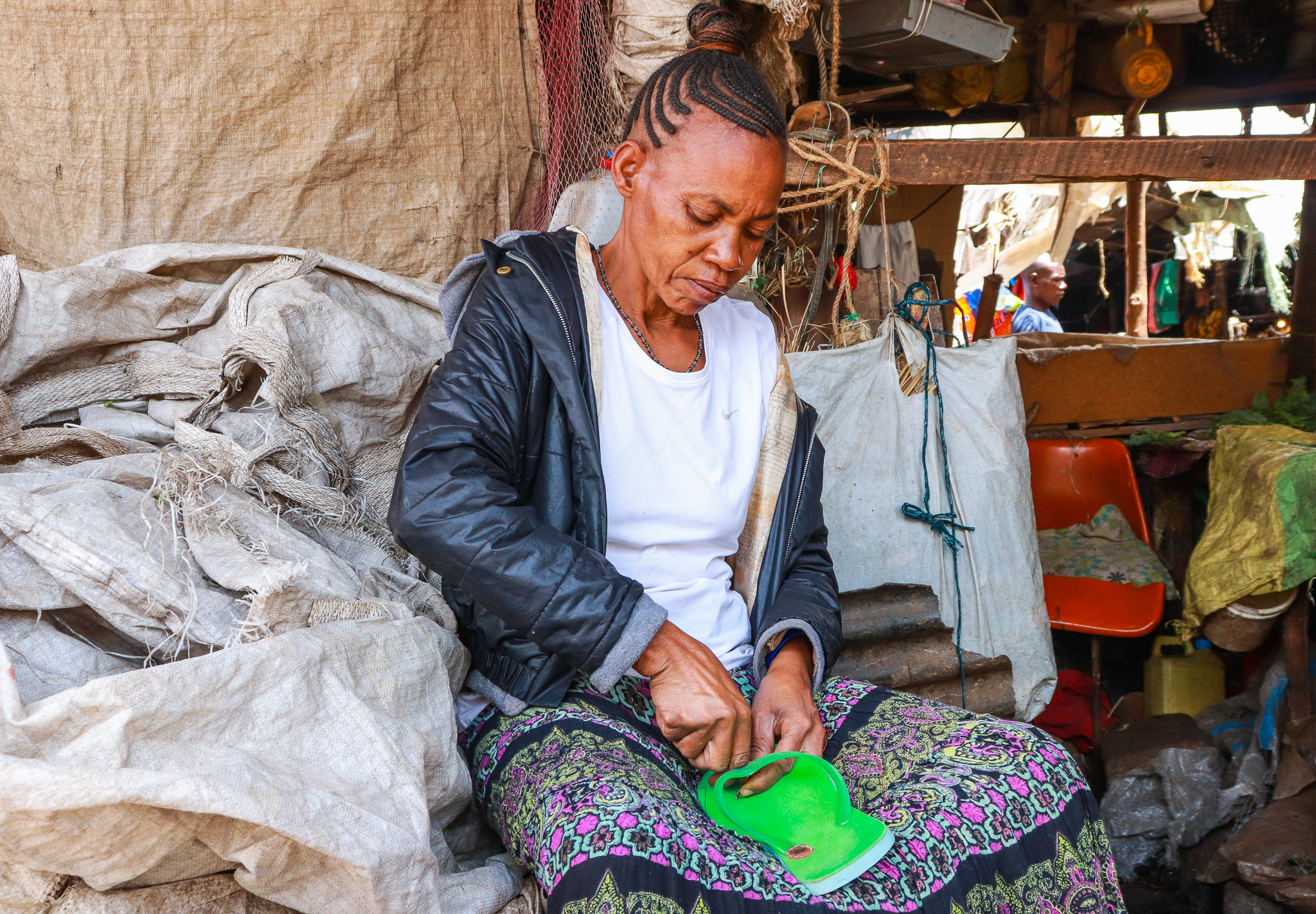 [Photo credit: Atieno Muyuyi]
"Initially, this work was meant for men but I decided to do something different.  I want to urge women to embrace all kinds of work and stop sitting by the doors waiting for men to provide. Being a woman means strength and guts."
Magdalene Mumbua, shoe cobbler for the past 20 years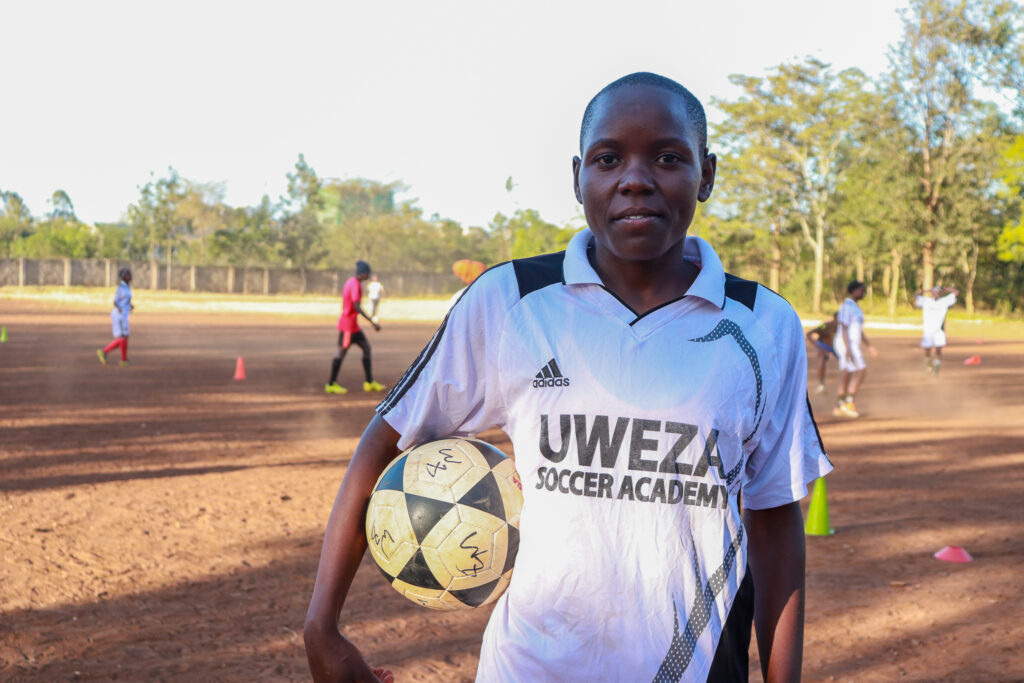 [Photo credit: Atieno Muyuyi]
"Being a woman to me means being responsible and standing up for myself."
Gentrix Murunda, age 22, football player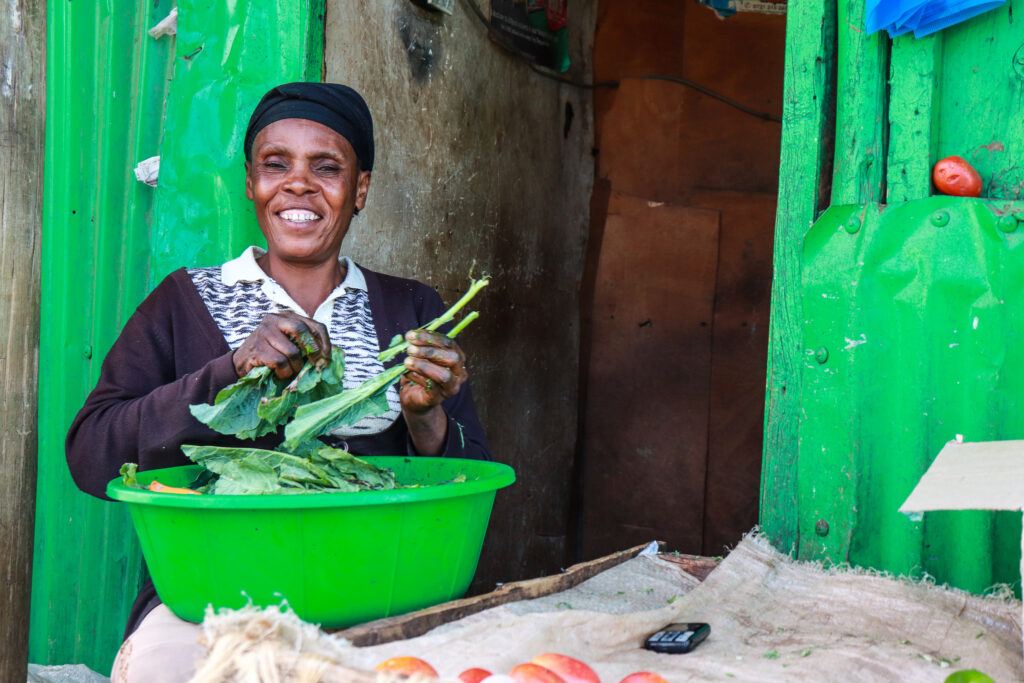 [Photo credit: Atieno Muyuyi]
"I hope in the future that more women will take charge of doing business for themselves and creating their own employment."
Alice Anyango, age 45, vegetable vendor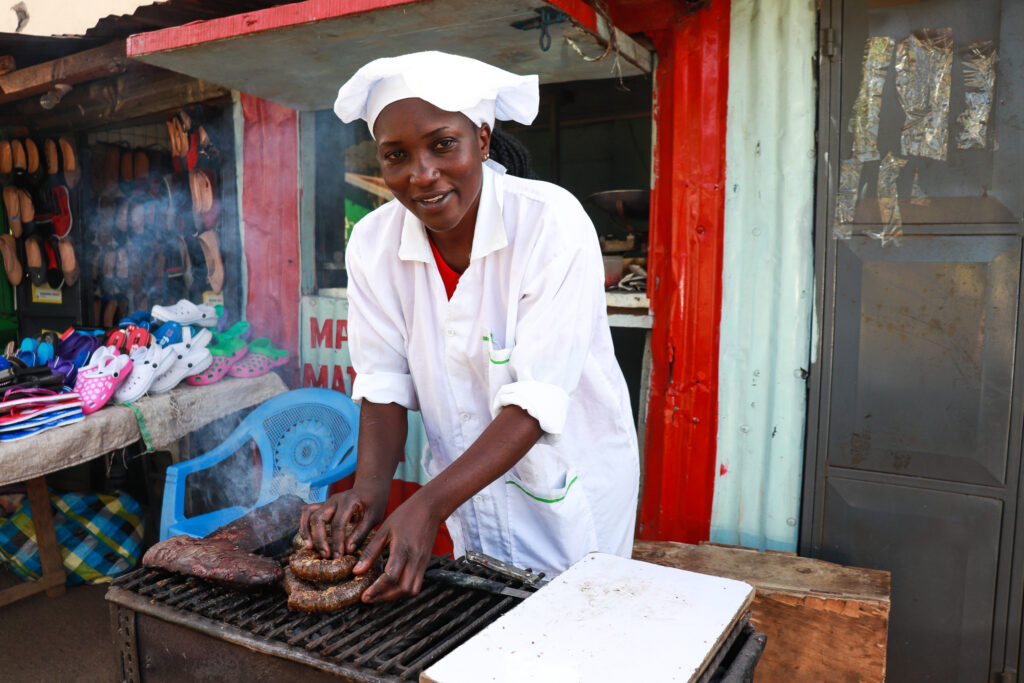 [Photo credit: Atieno Muyuyi]
"Being a woman is so important to me because it comes with a lot of responsibilities. People think that the work that I'm doing is only for males but I am doing it either way."
Maureen Atieno, age 28, butchery owner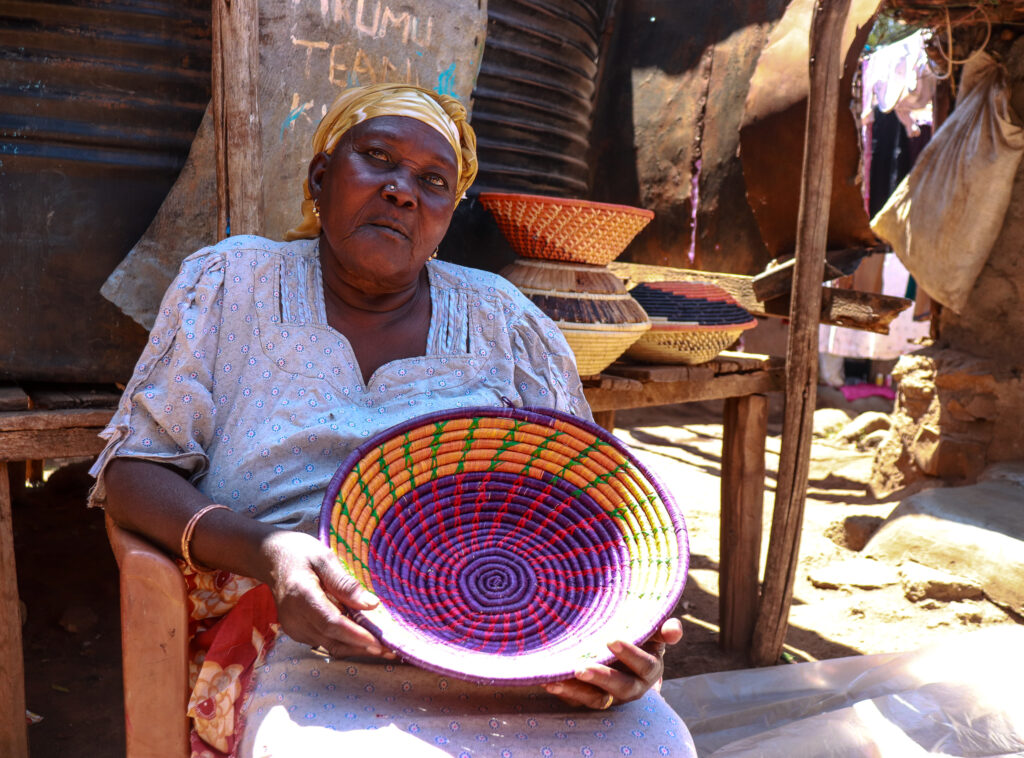 [Photo credit: Atieno Muyuyi]
"I have been making bakuli for 37 years and I sell them at the market every Tuesday. I hope the next generation of women will learn this craft to ensure that our culture is carried on."
Asia Ali, age 70, artisan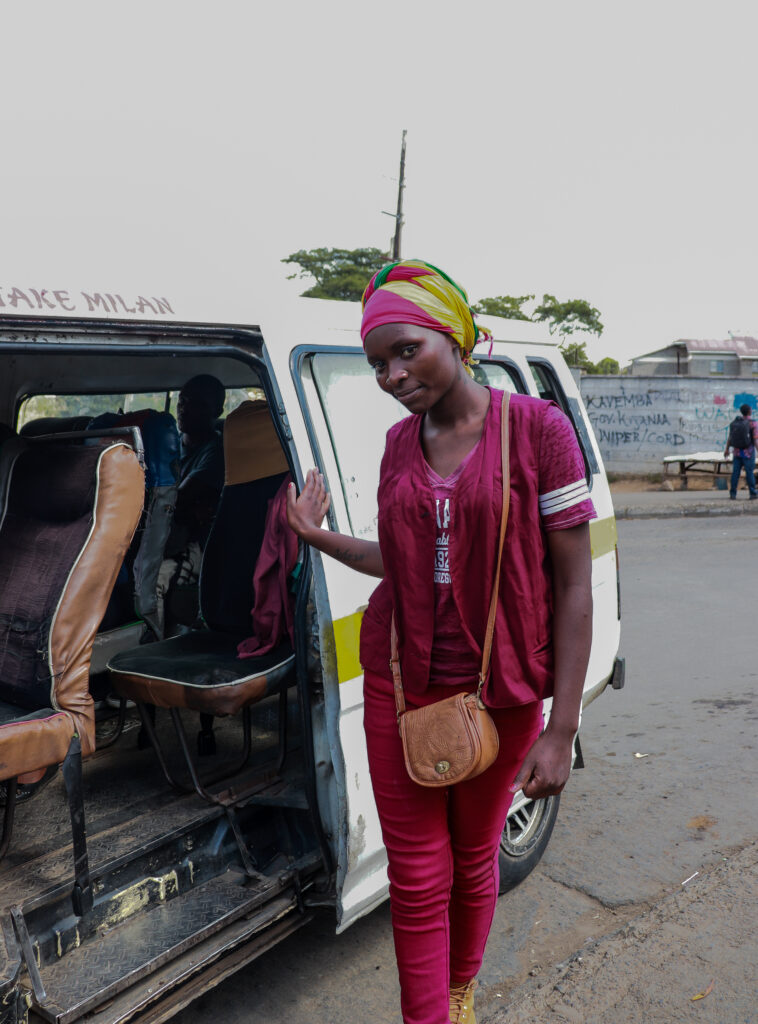 [Photo credit: Atieno Muyuyi]
"Women are special and equal to men. In the past, men seemed important but in the future, women are going to be recognized."
Sharon Musimbi Jiveri, age 20, matatu (minibus) conductor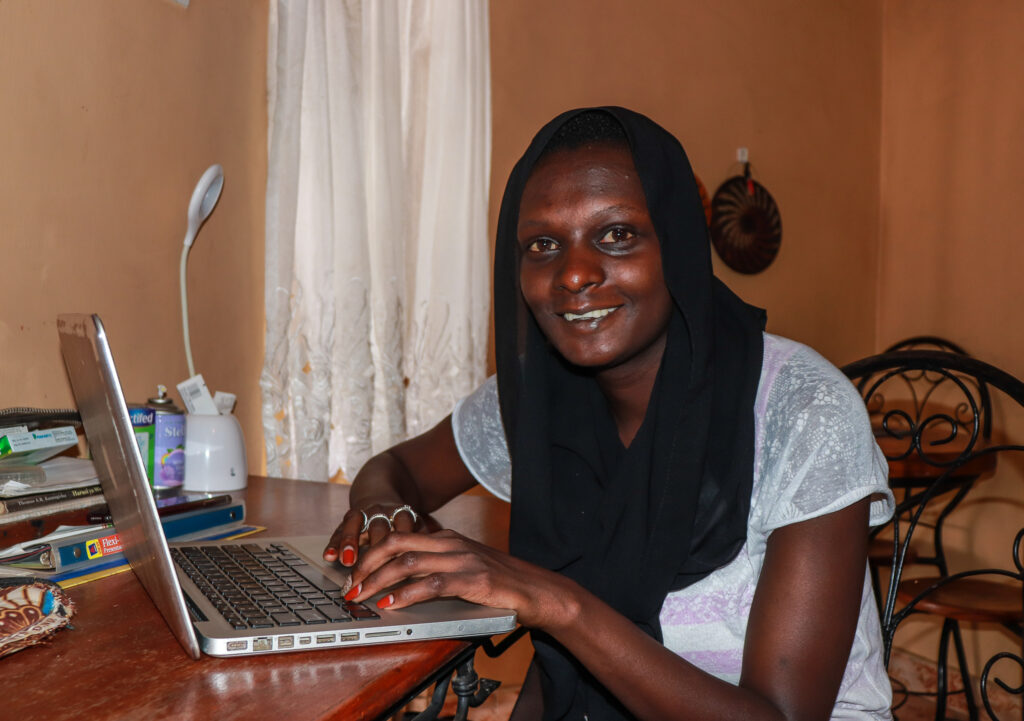 [Photo credit: Atieno Muyuyi]
"By now, things like violence against women, the number should have been reduced to zero. Things like girls getting education should be easy. FGM should have gone. So for me, the future of women is having a country where it is easy for women to survive. It shouldn't have to be this hard."
Asha Jaffar, age 28, writer and journalist
________________________________________________________________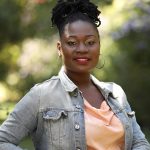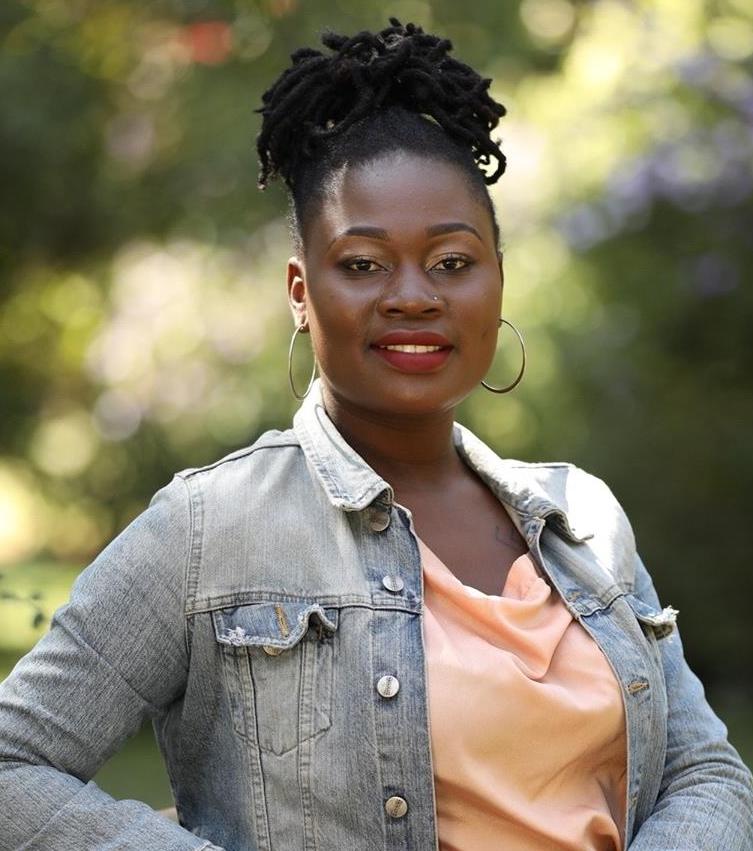 About the photographer: Atieno Muyuyi is a 26 year old woman from Kibera slum in Nairobi, Kenya. With a Diploma in Journalism and a short course in Film production, she is privileged to have worked with different organization within Kibera on communication capacity before she decided to settle on freelance documentary photography.
Atieno has been practicing photography since 2017, covering different events and working on documentary assignments  within Kibera and other parts of the country. Atieno has also been  teaching photography for children and youth at Uweza Foundation since 2018.