In the words of UN Deputy Secretary-General Amina J. Mohammed, "Sport has the power to align our passion, energy and enthusiasm around a collective cause. And that is precisely when hope can be nurtured and trust can be regained. It is in our collective interest to harness the tremendous power of sport to help build a better and more sustainable future for all."
Today, we are marking International Day of Sport for Development and Peace, at a time when Kenya schools are on a long school holiday. This means that children have a lot of time on their hands and parents too are overwhelmed trying to occupy their children. Unlike many affluent families who can afford holidays and expensive vacations, school holidays for children in Kibera can be a risky period. Crime, drug abuse, negative peer influence and child labour all pose risks to young people.  The community also lacks safe, public spaces  children to socialize and play, making them particularly vulnerable.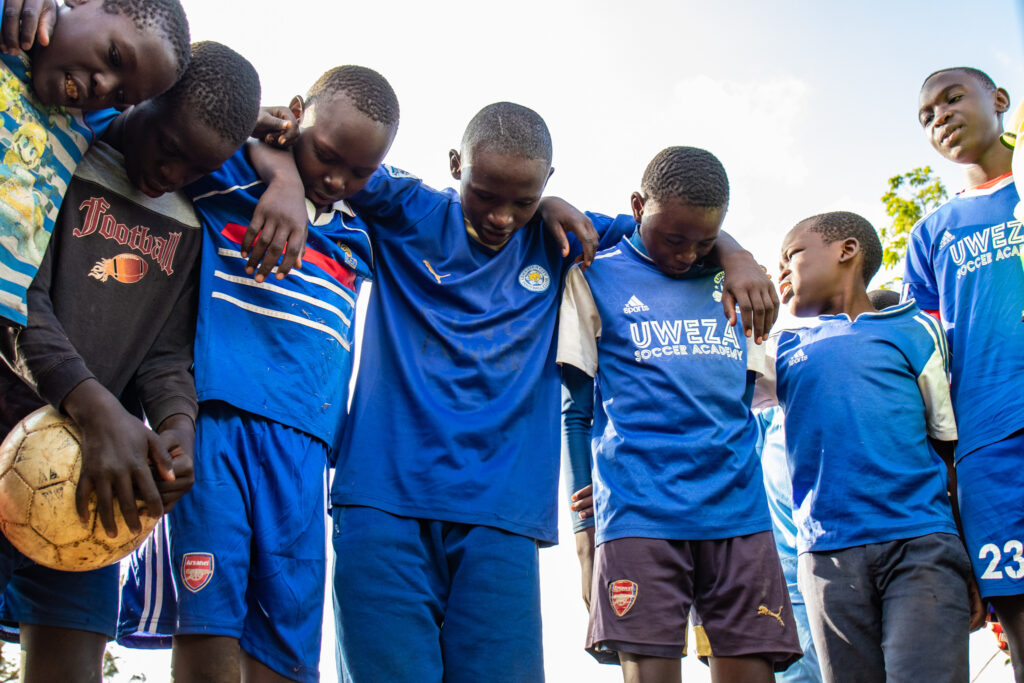 Realizing that great potential lies in Kibera and a lot of talent was going untapped, Uweza has filled this void through Uweza Soccer Academy. On this International Day of Sport for Development and Peace, we must underscore the role Uweza Soccer Academy is playing in promoting personal and community development while promoting peace in Kibera. Research has shown that soccer, among other sports, has the ability to equip vulnerable youth with social skills and inspire them to take active leadership roles within their communities. For children and youth in Kibera, this is a great activity to occupy their free time and in the process learn and develop a new skill in soccer. Our alumni have taken up leadership roles in their workplaces and are role models to other youth in Kibera.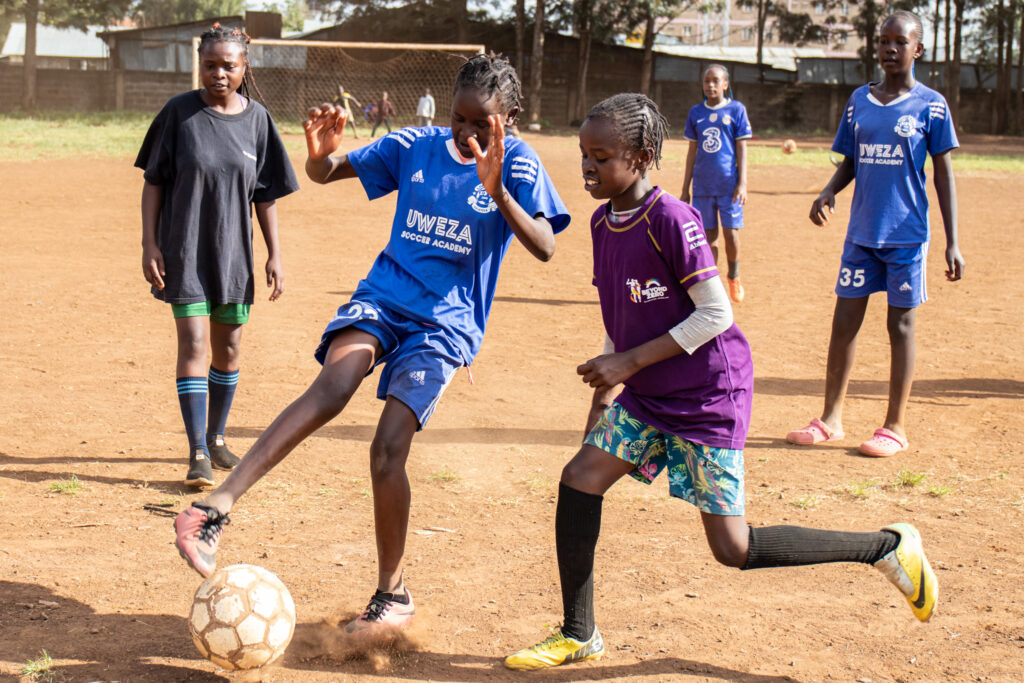 "I come for soccer training because it keeps me occupied when I am not busy with school."
– Hasina Adama, 14 years old
During this electioneering period in Kenya, soccer is the social glue that holds the different communities represented in Kibera together. As different groups come together for soccer activities, they learn more about their environment and develop positive social ties. In a community that is often marred by election violence, soccer creates an opportunity for communities to co-exist peacefully. Through the soccer program,  Uweza is also able to reach vulnerable children and youth and provide educational opportunities, access to jobs and vocational training, and mentorship.