My name is Evanson Mwaniki. I am twenty years old and just finished my high school education last year. I am now waiting to start university at the end of this year. Currently I am a participating artist at Uweza Art Gallery. As a full-time artist, I have been lacking experience because of limited research about contemporary artists.  Thank God for my participation last Saturday in an art tour, organized by Kuona Trust and funded by Uweza Art Gallery. The tour came at a great time for us and gave us a greater perspective into the world of art.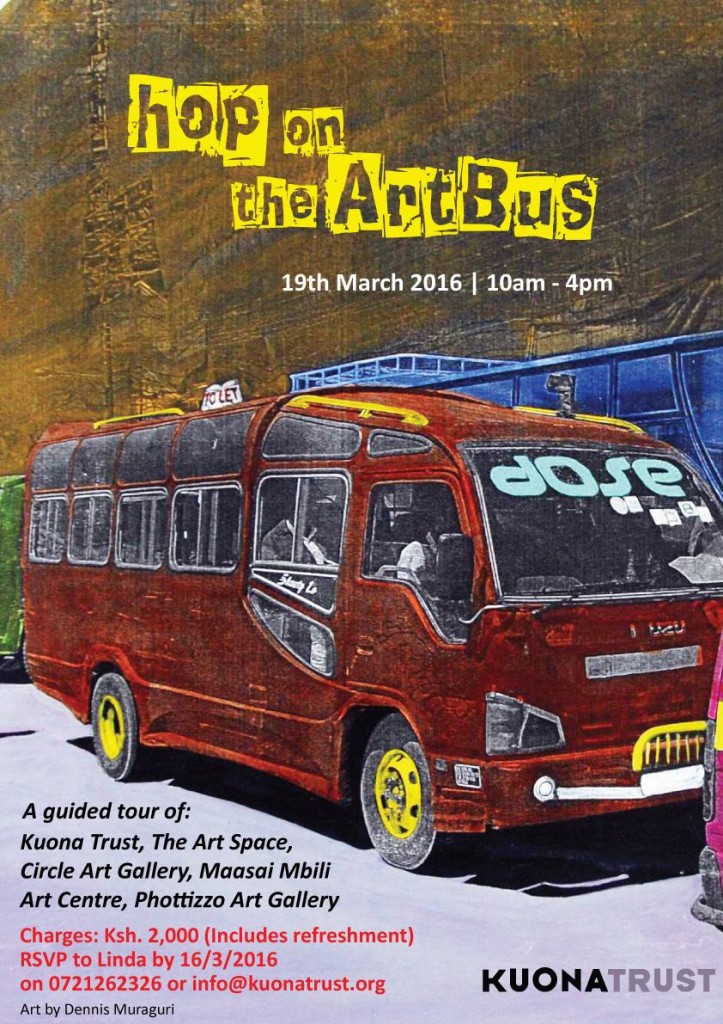 We were able to visit five galleries and art spaces located in Nairobi. These included Kuona Trust, The Art Space, Circle Art Gallery, Phottizo Art Gallery, and Maasai Mbili Art Centre. The seven-member team of Uweza artists, accompanied by our instructor Faith Atieno, had the experience of a lifetime seeing artwork of some of the established artists in Kenya who have been in the limelight for years now. As I write this piece, I am personally truly inspired after seeing some of the amazing and positive artwork being created in my homeland.
An insight from one of our members, Ibrahim Ooko, 18 years-old, is that he has had his own personal passion in making it big in the art world. "Art helps us to socialize and communicate key messages through the power of the brush," says Ooko.According to Teacher Faith it's always encouraging to see that youngsters are able to speak out their key messages and this can only be done if one has the right attitude using art work.  "I always encourage the teens that they should take seriously their engagement with the art program. The program also provides room for growth, following such exposure trips that take them outside their normal routine."
The exposure trip ended in style as we were also able to interact with Teresa Tipton, who is an international artist, and she promised to pay a visit to our gallery. Thank you Uweza for believing in our abilities.