Racial Fluid
$250.00
Artist: Murrel Aluoch, age 23
(View all available paintings by this artist)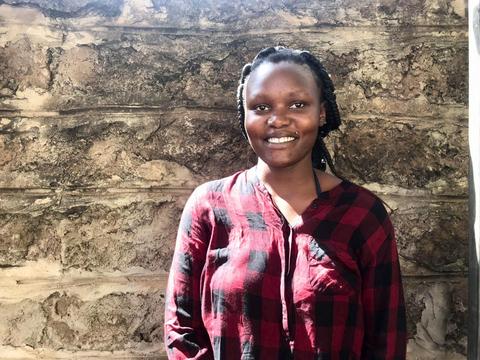 Approximately 38″ x 39″ (96 x 100 cm)
Acrylic paint on unstretched canvas
This piece was created at the Uweza Art Gallery by a youth artist living in the Kibera slum of Nairobi Kenya. 60% of the proceeds of this sale will go to the artist and 40% will go toward the operations of our art gallery, which provides opportunities for creative expression and development of artistic talent for children and youth living in Kibera.
For more information about our art program, visit: https://uwezakenya.org/our-work/art-program
SHIPPING INFORMATION: 
Shipped from Nairobi, Kenya as rolled canvas in a shipping tube.
Listed price is inclusive of shipping costs.
We will do our best to ship all artwork within one week from the date the order is made.
Thank you for your support!
1 in stock